Achieve clear, glowing skin with our Bright Bundle Set! 
This set includes each of our skin-loving serums: Mandelic and Vitamin C.
Paired together, these products will help you obtain the skin of your dreams! Our Mandelic serum improves acne, texture, and tone, while our Vitamin C hydrates, brightens, and plumps the skin. 
Shipping & Returns

Ships within 1-3 days. All sales final.
Directions For Use

Apply 3-5 drops to skin after cleansing and before moisturizing. Start by using once a day. If dryness occurs, use every other day until skin acclimates. Use sunscreen daily.
Please note

Please note that everyones skin is different and reacts differently to skincare products. We encourage a patch test when you first receive your product to check for any reactions.
Share
View full details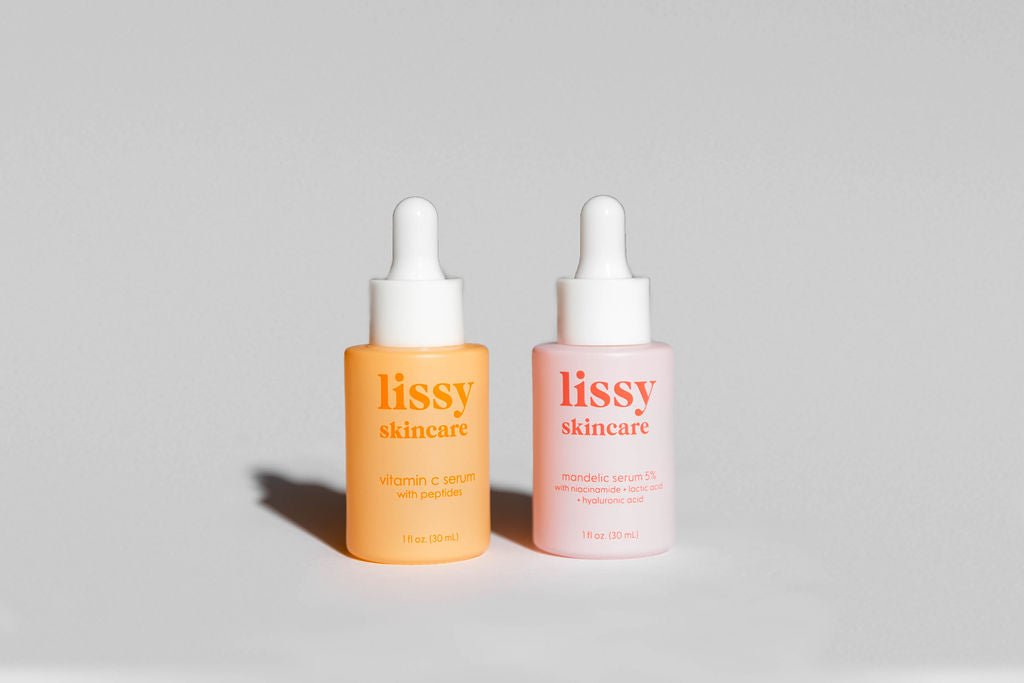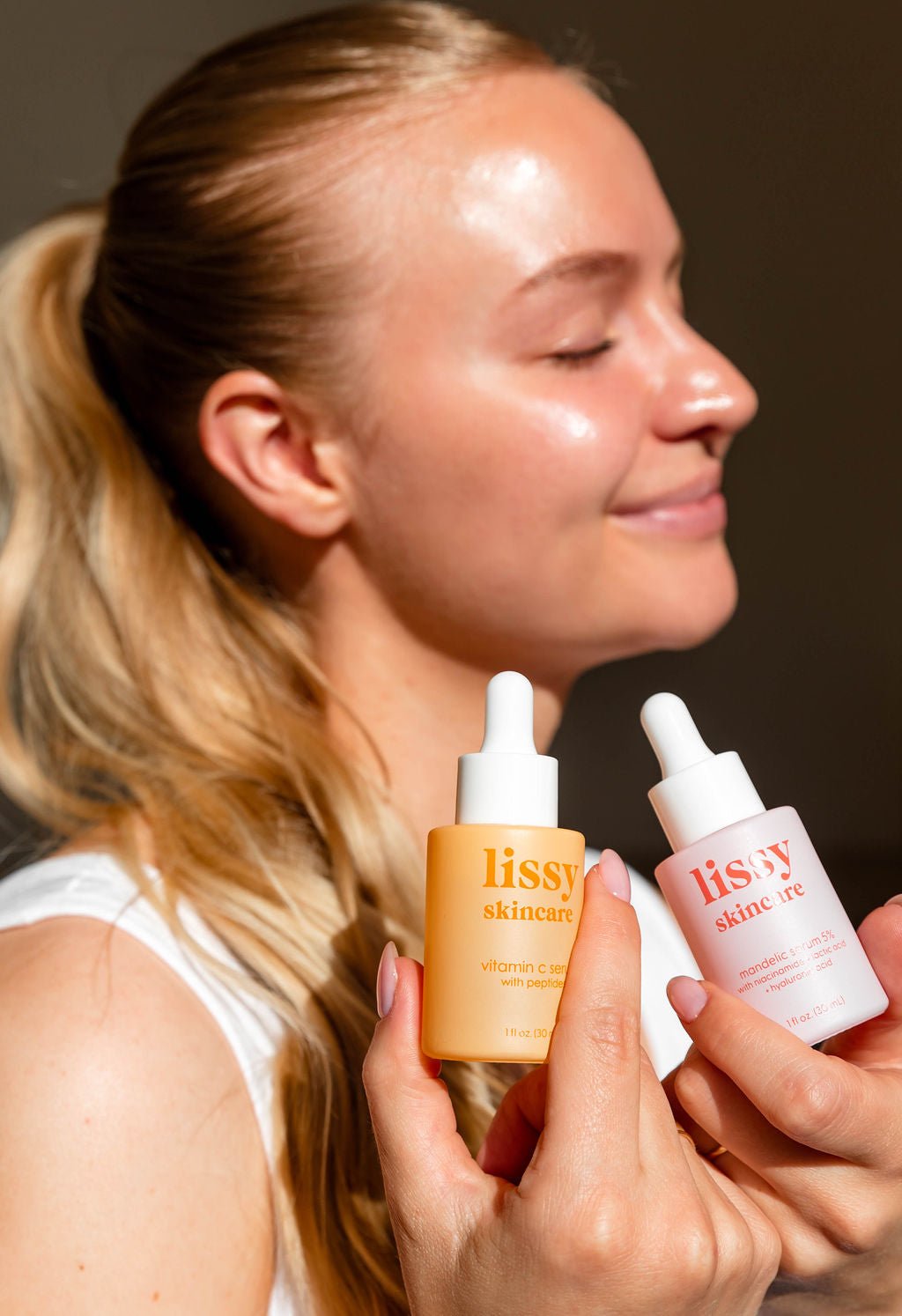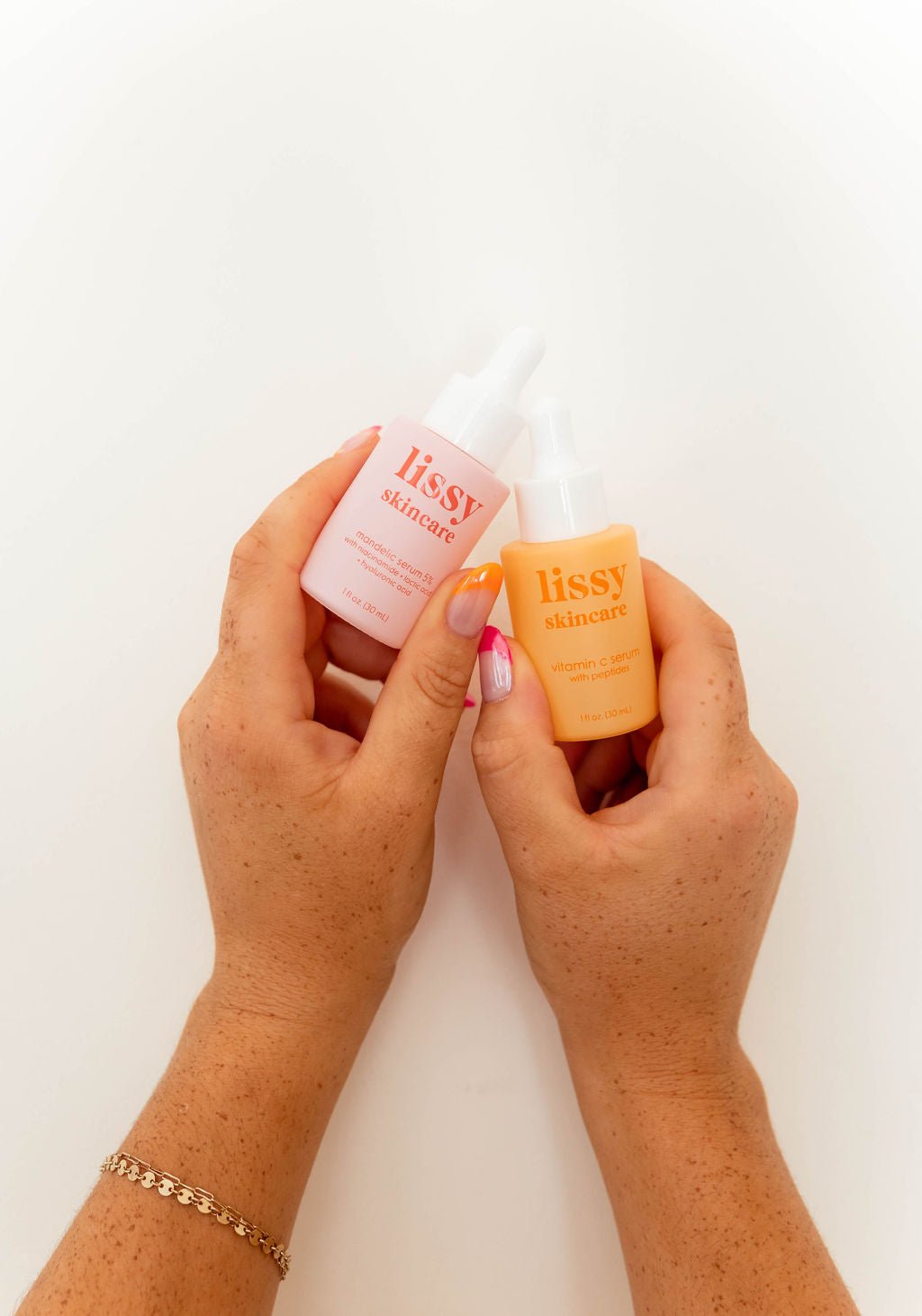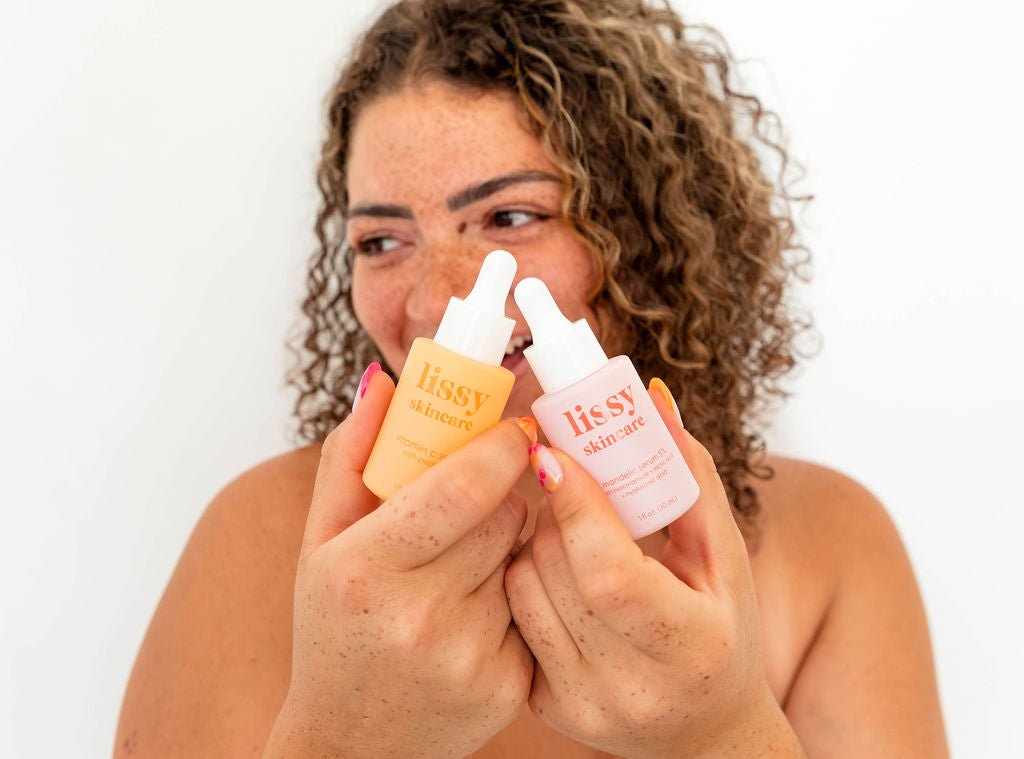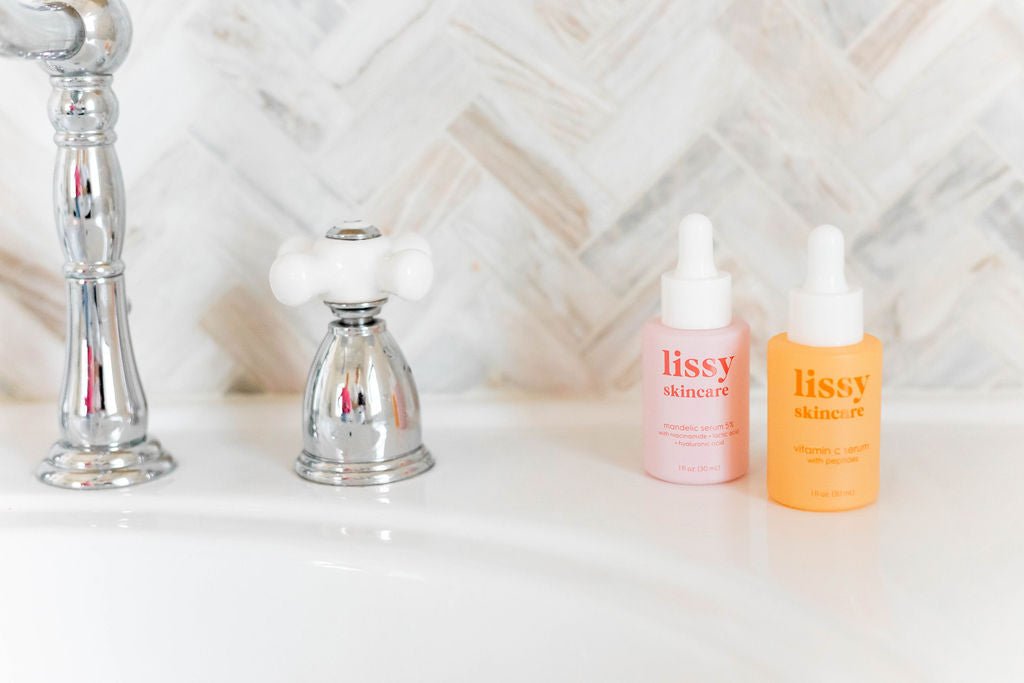 So good!
So far I can definitely see a difference in the texture of my skin after less than a week of use. I am very excited to see how much my skin changes and if there is a significant change throughout my entire menstrual cycle.
A cure to my acne and pigmentation
Less breakouts, smoother texture and brighter skin tone. Amazing for anyone prone to acne and clogged pores.
Impressed!
Almost immediately my skin appeared brighter and clearer. I struggle with texture bumps on my forehead, and it has definitely made a difference as far as clearing them up. I haven't gotten a regular breakout as long as I'm using it regularly. My skin seems to get more even and even feels softer. I'm truly impressed!
Working it's wonders!
Unlike other acne topicals, I noticed a slow reduction in my acne.
So far my cystic acne has been greatly reduced… almost gone. And when I do get my hormonal cystic breakouts, there's less, they're smaller, they don't stay as long and the scaring goes away faster.
I'm also noticing a slow reduction in my fungal acne.
My overall complexion is evening out more everyday and even my clogged pores are beginning to shrink - something I was NEVER able to accomplish with any other topical without pore strips.
I did also add in the vitamin C serum. So I use the Mandelic serum at night and vitamin C in the am. This helped reduce any dryness I have (that's right I have simultaneously oily and dry skin lol!) while actually helping reduce my acne quicker and not causing new breakouts.
My am makeup routine has literally become "apply vitamin c. Leave."