Our Skin Essentials Bundle includes everything you need for clear, hydrated, glowing skin!
This set includes each of our Lissy Skincare serums: Mandelic, Vitamin C, and Hydrating Serum. 
Used in conjunction with each other, these 3 products will hydrate, protect, and refine your skin!
- Mandelic serum improves acne, texture, and tone
- Vitamin C plumps, brightens and provides free radical protection
- Hydrating Serum soothes and nourishes the skin, all while restoring moisture
Shipping & Returns

Ships within 1-3 days. All sales final.
Directions For Use

Mandelic Serum: Apply 3-5 drops to the skin every night after cleansing and before moisturizing. If dryness occurs, use every other day until the skin acclimates.

Vitamin C Serum: Apply 3-5 drops to the skin every morning after cleansing and before moisturizing.

Hydrating Serum: Apply 3-5 drops to the skin after all other serums before moisturizing.
Please note

Please note that everyones skin is different and reacts differently to skincare products. We encourage a patch test when you first receive your product to check for any reactions.
Share
View full details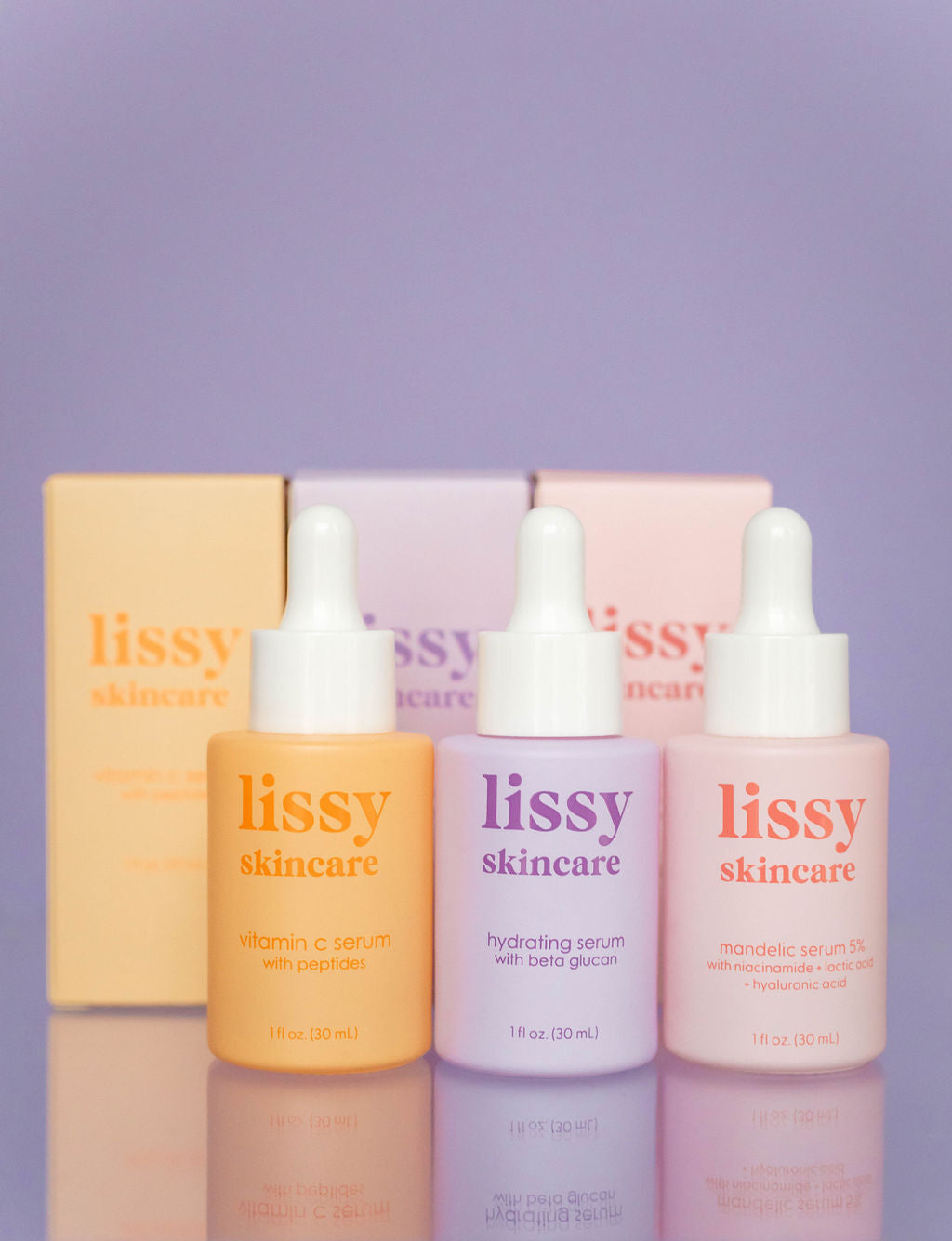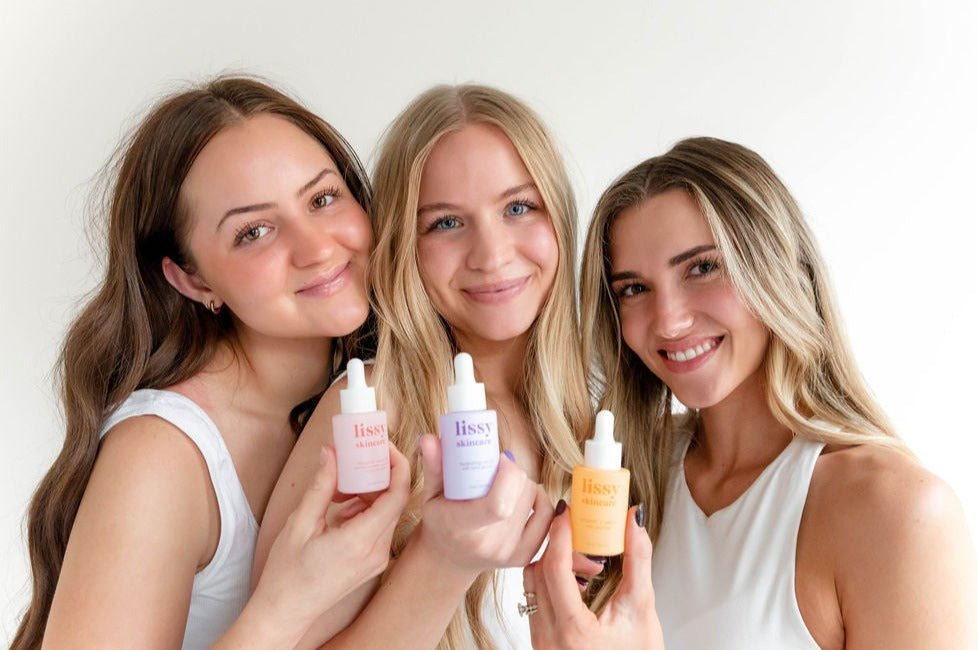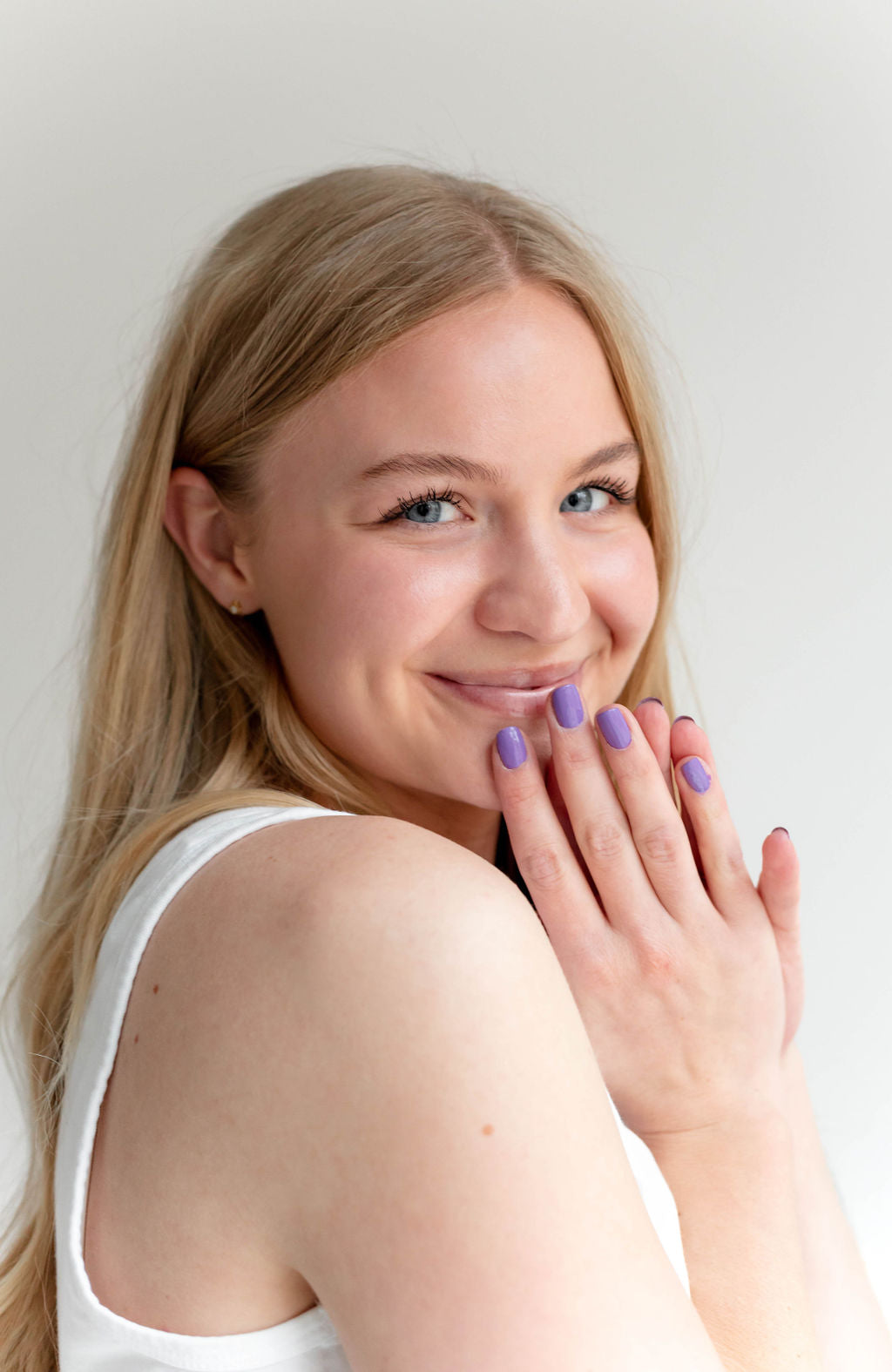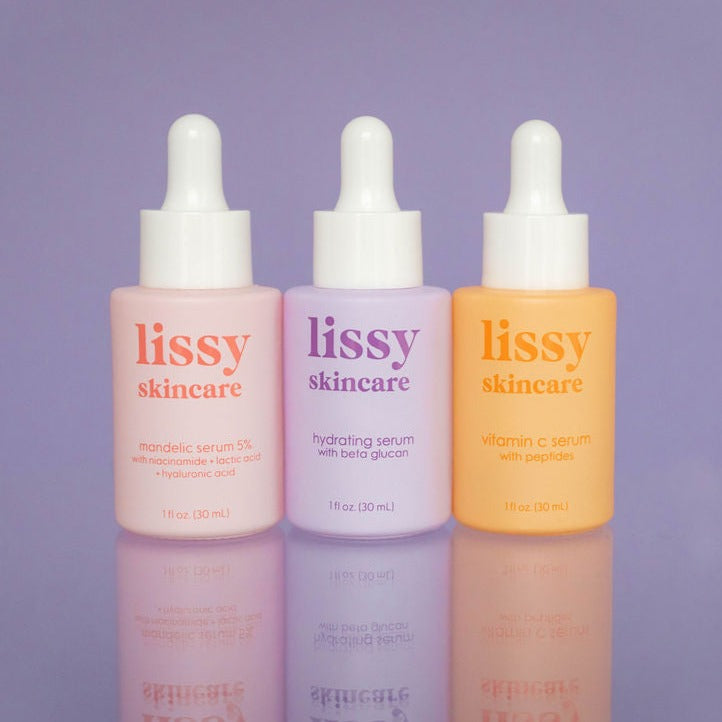 I absolutely adore this Mandelic Serum! It is gentle yet effective and cleared up a breakout with...
It made my skin become clear and STAY clear, and the overall tone of my skin is glowy and even!
Gaining my confidence back
🧡💜🩷My skin has definitely seen a major improvement ever since I started using lissy skincare. I'm in my earlier 20s and unfortunately my acne started coming back again. I tried every brand under the sun and saw no results at all. I'm currently on my second bundle and my acne is finally at bay. I LOVE LISSY SKINCARE 💜🧡🩷
lissy skincare saved my skin -from another estie
i have tried every product and my skin has never been as good as it is now! i have struggled with acne and i have used all three serums and i will never switch it up!